People
---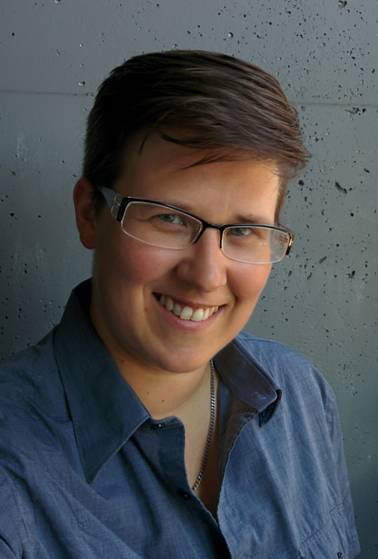 Rev. Linda Buchanan
I am Reverend Linda Buchanan, I am excited for the adventure that God and the people of Lennoxville United have invited me to share. I am in awe of the love and support that I have received from the United Church of Canada as I have listened to the calling of the Holy Spirit.
I was raised in Pointe-Claire, and have spent most of my life living on the Island of Montreal. My faith was nurtured by an ecumenical community in Pointe-Claire, where I learnt from two different denominations: St Edward's Roman Catholic Mission and St John's United. These experiences gave me a deep appreciation for ecumenical dialogue and inter-church cooperation. After High School I spent two years at Ambrose University College, a Bible College with The Christian and Missionary Alliance Church in Calgary Alberta, where I studied Youth Ministries. I returned to Montreal, and completed a Bachelor's and a Master's degree in Theological Studies at Concordia University. Focusing on the Hebrew Bible, specializing in translation and source criticism. While in University I was co-Lay Director of the Montreal Young Adult Roman Catholic ministry called Challenge and I served as a Bible teacher at the Tanguay Women's Prison for 4 years,both these experiences led me to pursue ministry.
I am grateful for my two United Church training sites: Christ Church United in Deux-Montagnes and Merging Waters Pastoral Charge in Saint-Anne's and Beaurepaire, who supported and encouraged me during my time as a Candidate for Ordained ministry. I received a Diploma in Ministry from the United Theological College, and was Ordained by the Montreal & Ottawa Conference on May 28th 2016. I live with my partner Jillian, who is also excited for the next stage of this awesome and sacred adventure.
Thank you, Lennoxville United, for your warm welcome.
Blessings,
Linda Buchanan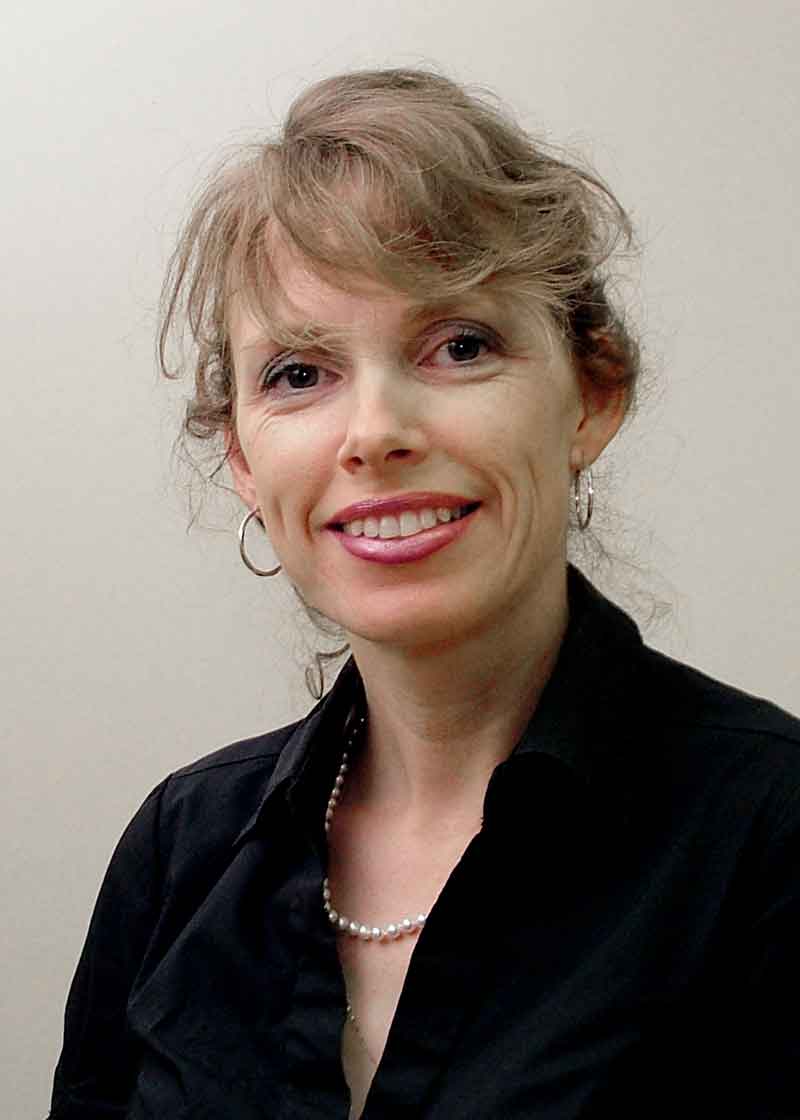 Maryse Simard – Organist and Choir Director
Maryse has a Certificate in musicology from the Université St.Paul and the University of Ottawa. She studied music at École Vincent d'Indy d'Outremont in Montreal and at Bishop's University in Sherbrooke. During her studies, she was the organist for Bishop's University's St.Mark's Chapel, before taking on the positions of Organist and Choir Director for Ste-Praxède de Sherbrooke church (1997), the Lennoxville United Church (1989) and Bishop's College School (2001).
Maryse is one of the great treasures of Lennoxville United Church. She is appreciated by both choir members and congregation, as a talented organist and pianist whose love for music shines in her work. We are very privileged to have her and this feeling is reciprocated by Maryse who states, "I am extremely happy and privileged to be the organist at Lennoxville United Church".
Music is an integral part of worship at Lennoxville United Church. Choral and organ pieces reinforce the messages of the scripture, allowing for a joyful celebration of Christ and a peaceful contemplation of the sermons.
It may surprise you to know that Maryse has a "wild side" as evidenced by her many tractor pull wins. While she is no longer participating in this hobby, it illustrates her multi-faceted character.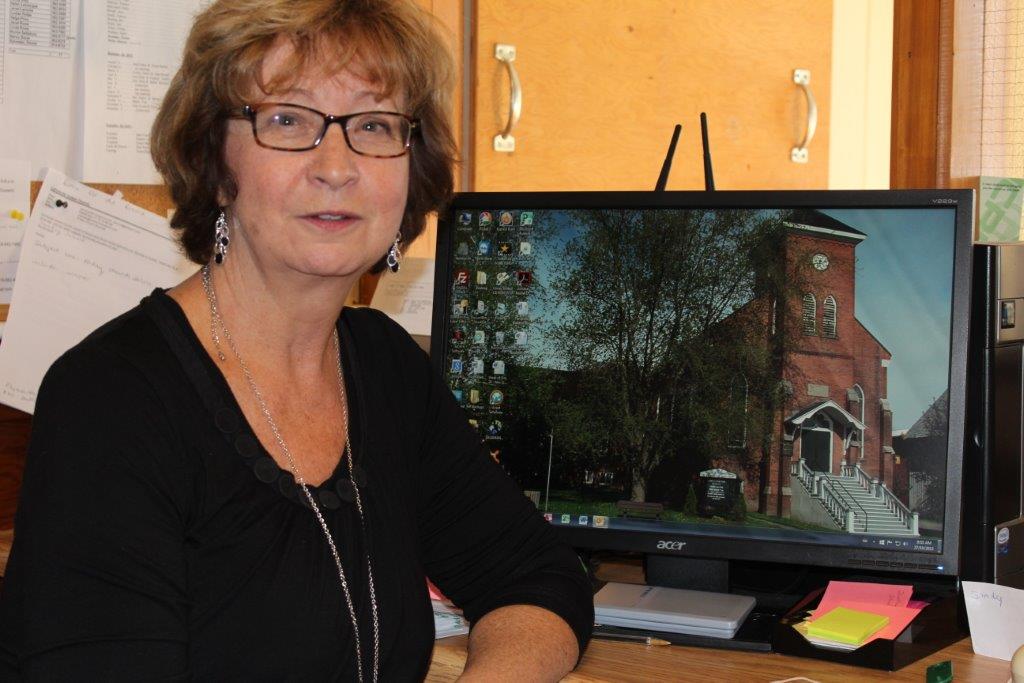 Debbie Harrisson (nee Nevin) - Church Secretary & Envelope Secretary
Debbie was born and raised in Toronto Ontario. She attended The Toronto Institute of Medical Technology and received certification as a General Medical Laboratory Technologist. Debbie was employed at Sunnybrook Health Sciences Centre in Toronto for thirty seven years. She worked as a bench level technologist for many years but spent the last ten years as the Quality Assurance Officer for the Clinical Biochemistry Laboratory.
Debbie finds her new job very rewarding. The Lennoxville United Church congregation is what makes the job interesting and she is encouraged with the kindness and understanding that everyone displays.
Debbie is married to Gerry Mulligan. She has two sons and two grandchildren.
Debbie came to visit friends that retired in Lennoxville and loved the place so much that she immediately made plans to retire and to relocate to Lennoxville.
Her leisure activities include quilting, gardening, reading and baking. She truly enjoys the beautiful countryside and being away from the rat race of a large city.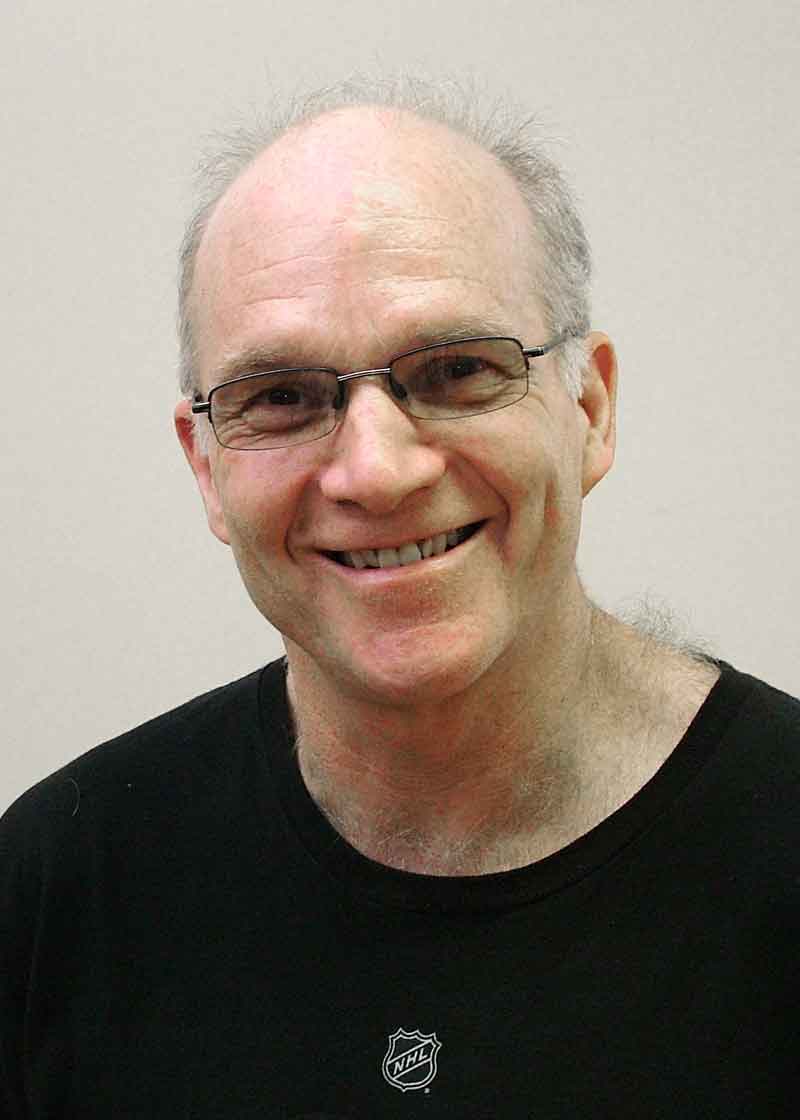 Eric Nutbrown – Church Caretaker
Eric has been caretaker for Lennoxville United Church since 1990. He also works at Alexander Galt Regional High School. Eric enjoys his work at the church and feels the congregation and his co-workers are the main reason. "We all just seem to get along so well".
Eric is always available to help set up or clean up after events and activities. We are fortunate to have him at the Lennoxville United Church
A long time Chicago Blackhawks fan, Eric has a passion for hockey and plays goaltender for several local teams.